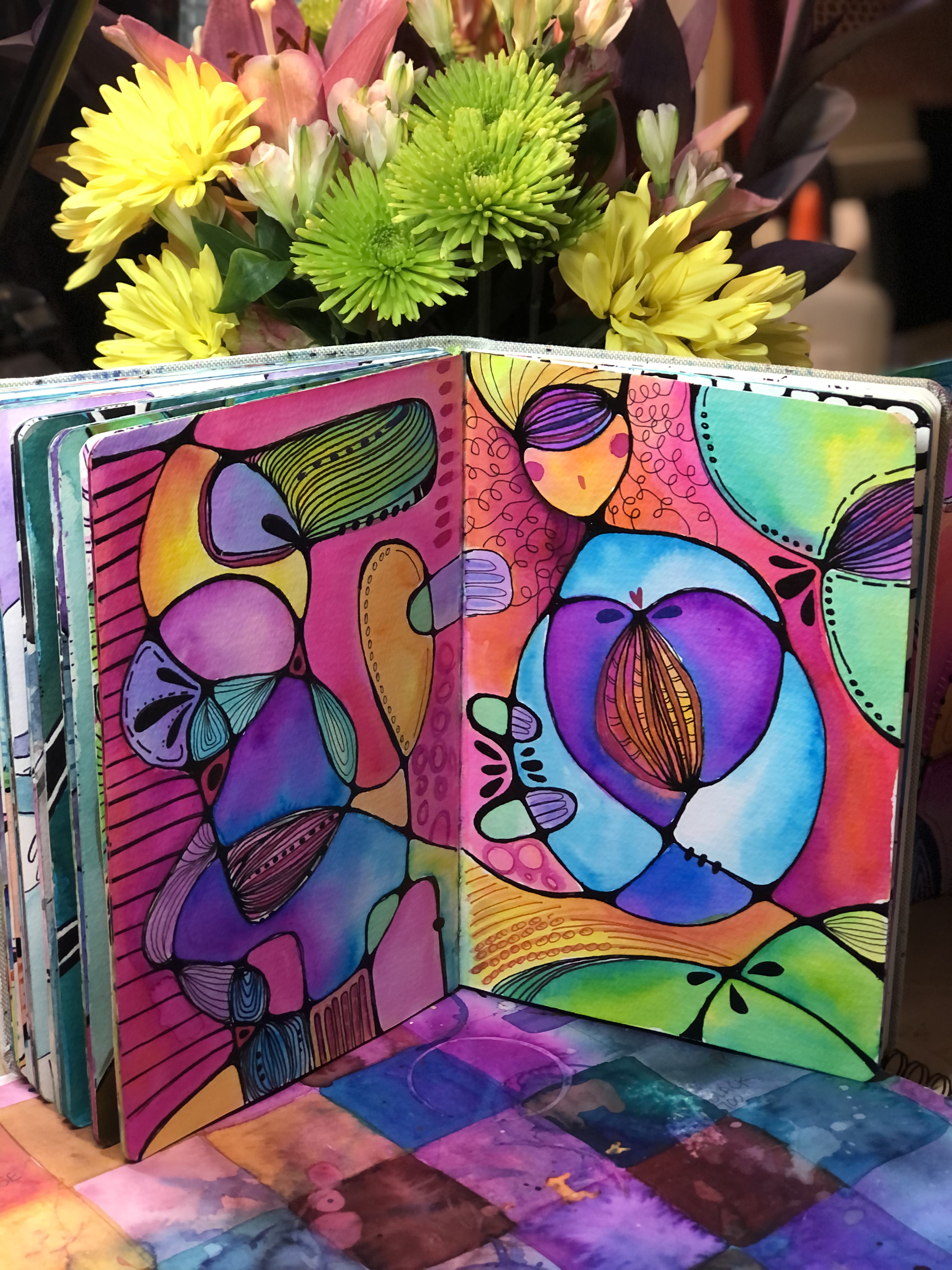 Are you scared of a blank page?

Scared might be too strong a word. Let's look at it another way.
When you sit down to create, what is your process?
Do you get stuck wandering through Pinterest?
Overwhelmed by choice?
Do you feel stuck doing the same thing over and over and over again?
All of that is common among creatives.
The key is to do the work.
You need a few simple tools and techniques to get you going.
I have shared this mindful doodling technique with hundreds of people who use it in ways that resonate with their current season of life and skill levels.


"But, Roxanne, I am not creative like you are!"
You can be! I know you can because I have seen students completely fill journals and build confidence when they do the work.
Mindful Doodling is my favorite way to sink into my art journal and calm my mind. Getting into creative flow is so calming and feels good to me.
In this class you will learn about healthy homeostasis and how the benefits of art journaling can help you get in balance.
I have also included added bonus lessons to show you how to add shading and shadows and make a "one-page wonder" zine journal.

Calm Your Mind. Find Your Creative Flow.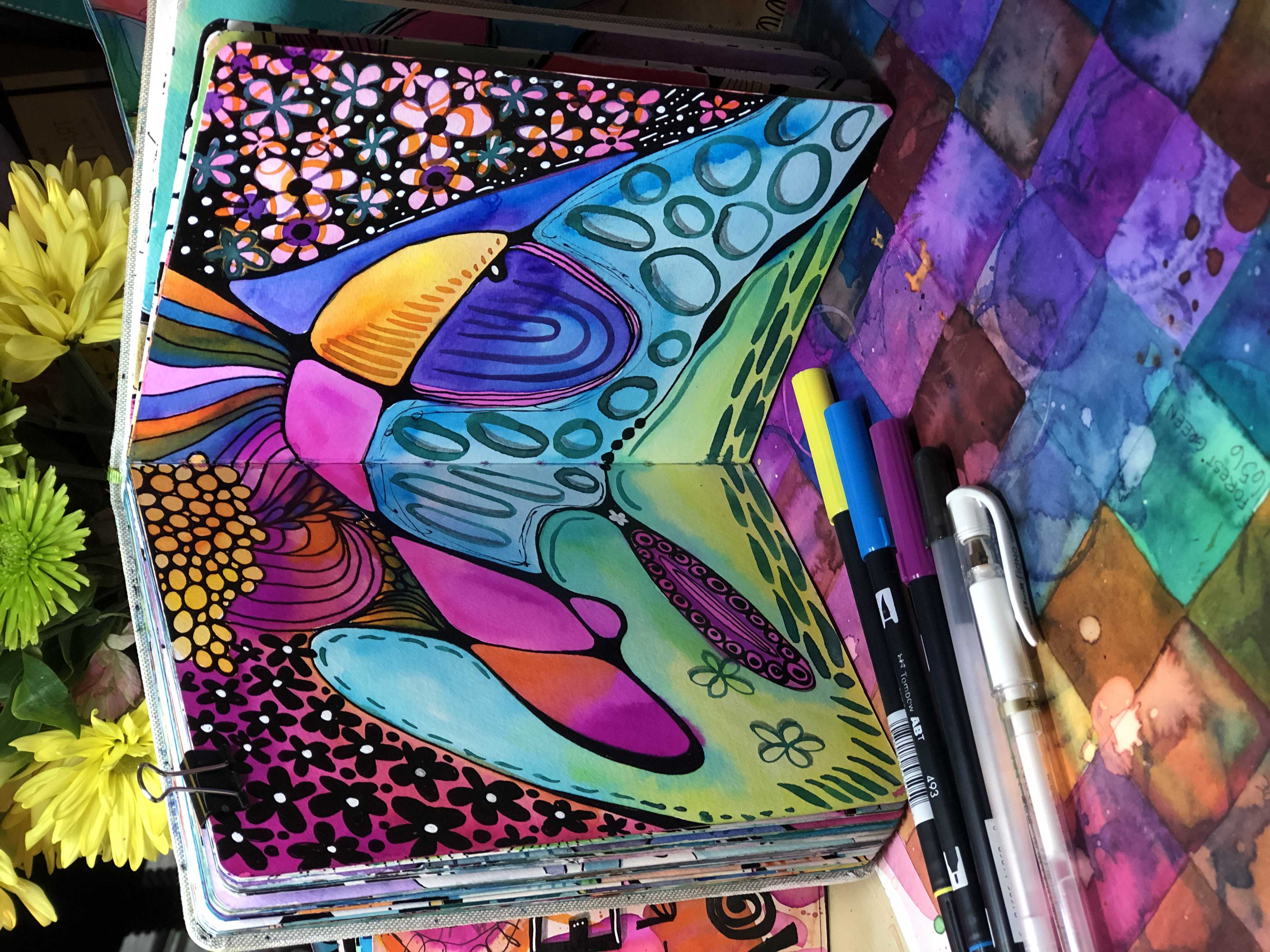 Mindful Homeostasis
When you follow the colors and lines on the page, it gives your brain something to focus on. As you begin to settle into flow, your subconscious can work on other tasks and topics.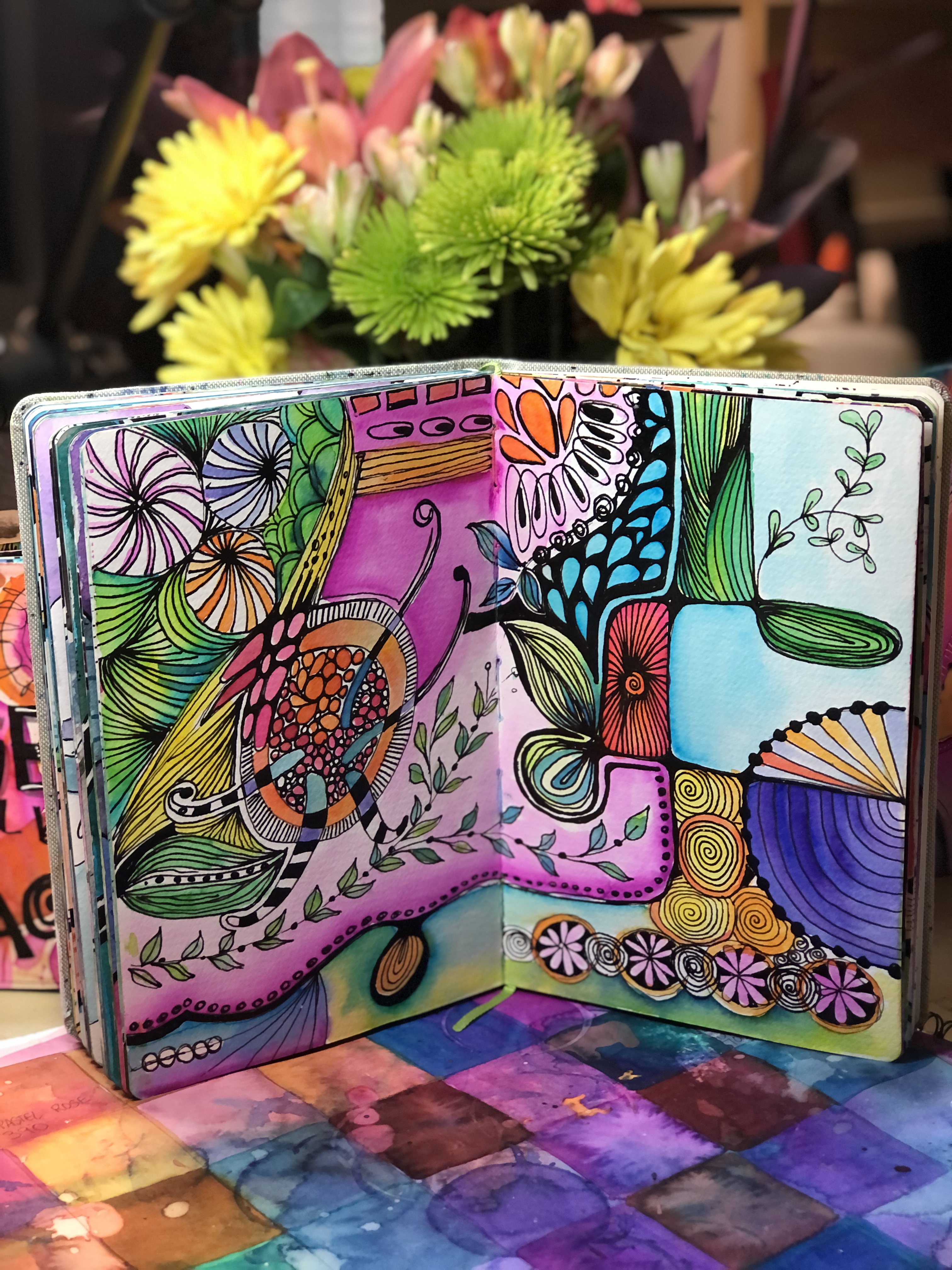 Benefits of Art Journaling

You will explore shapes and color learning how to notice what is developing in your style. If something doesn't turn out the way you intended, learn to look for beauty in what does show up.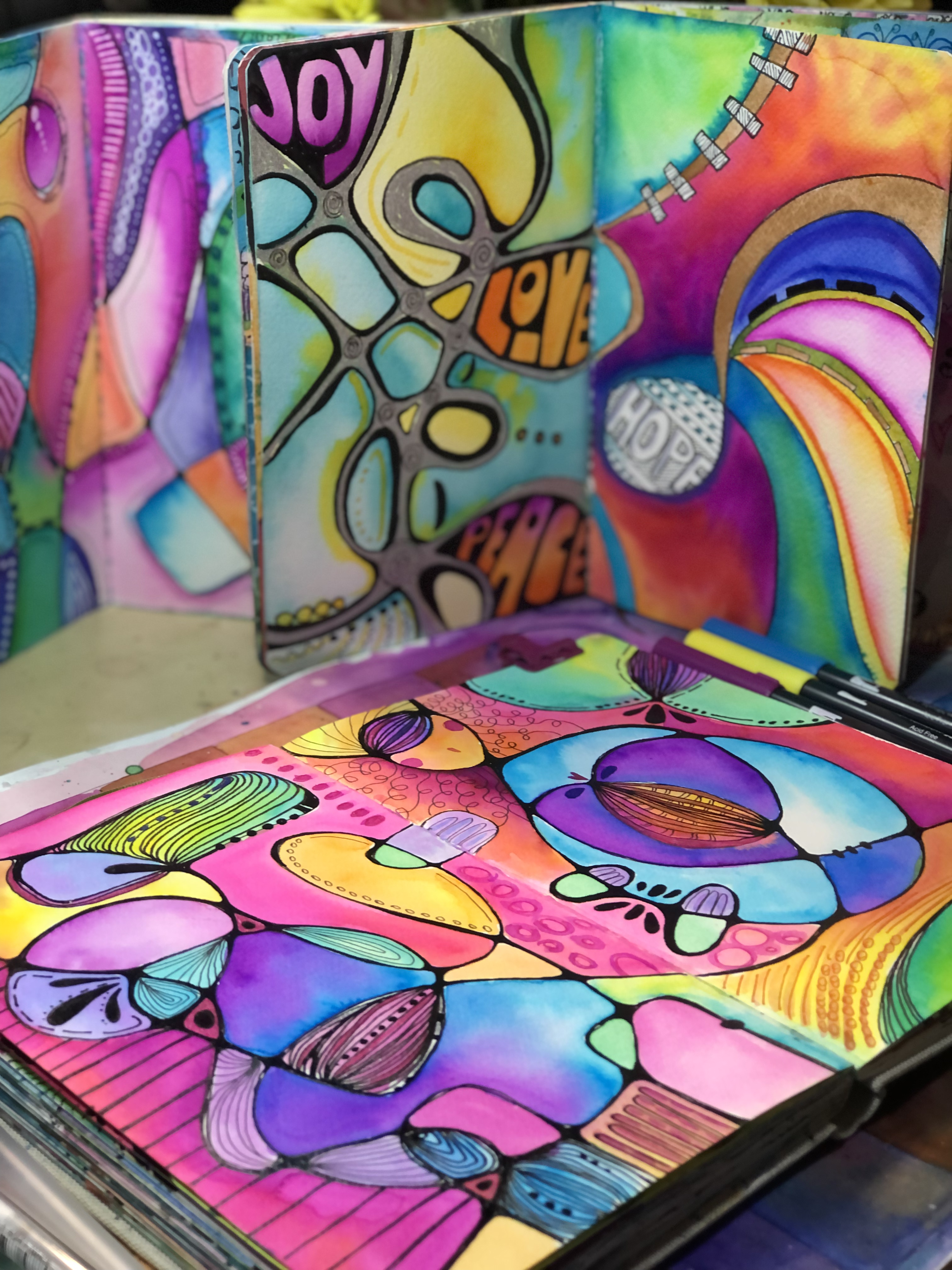 How to Practice

This is one of my favorite pages. I let the ink flow onto the page and play with colors and shapes. Then start to notice what is showing up.
What is pulling your eye in?


Check your inbox to confirm your subscription