This course will take you from a blank journal to a confident creative!
Learn how to transform your fear of the blank page.
Develop a consistent creative practice. Boost your confidence.
And through this process, complete an entire journal in 6 weeks!
When you finish a journal, it is soooooo satisfying!
Journal Jumpstart
Creativity at your pace in your place!
Journal Jumpstart participants receive early notification about upcoming members only events.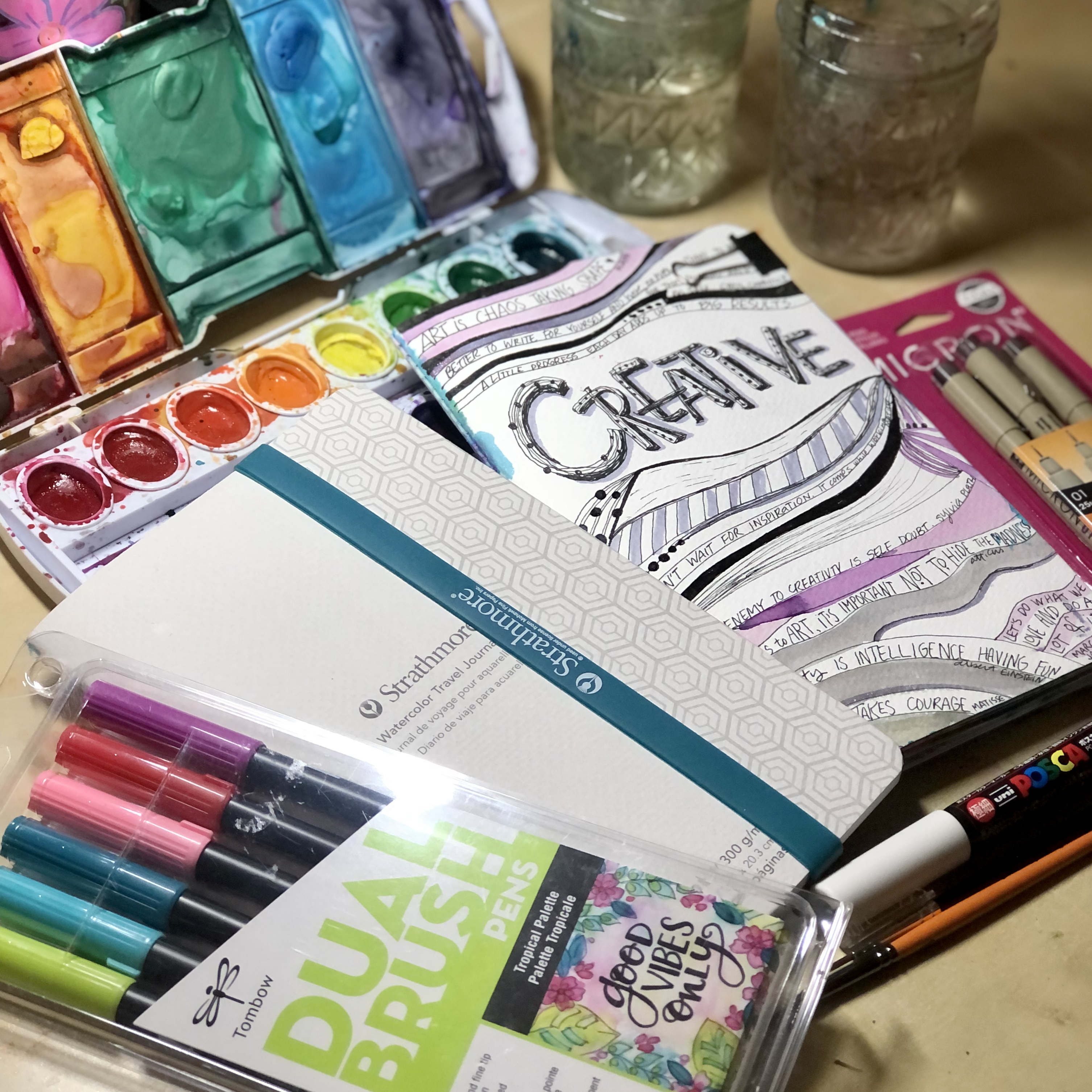 Simple Tools
Use simple tools to get to the fun part...creating! Our journal is and 5.5 x 8.5" with 10 activities.
Other supplies are waterproof black markers and markers or watercolor paints.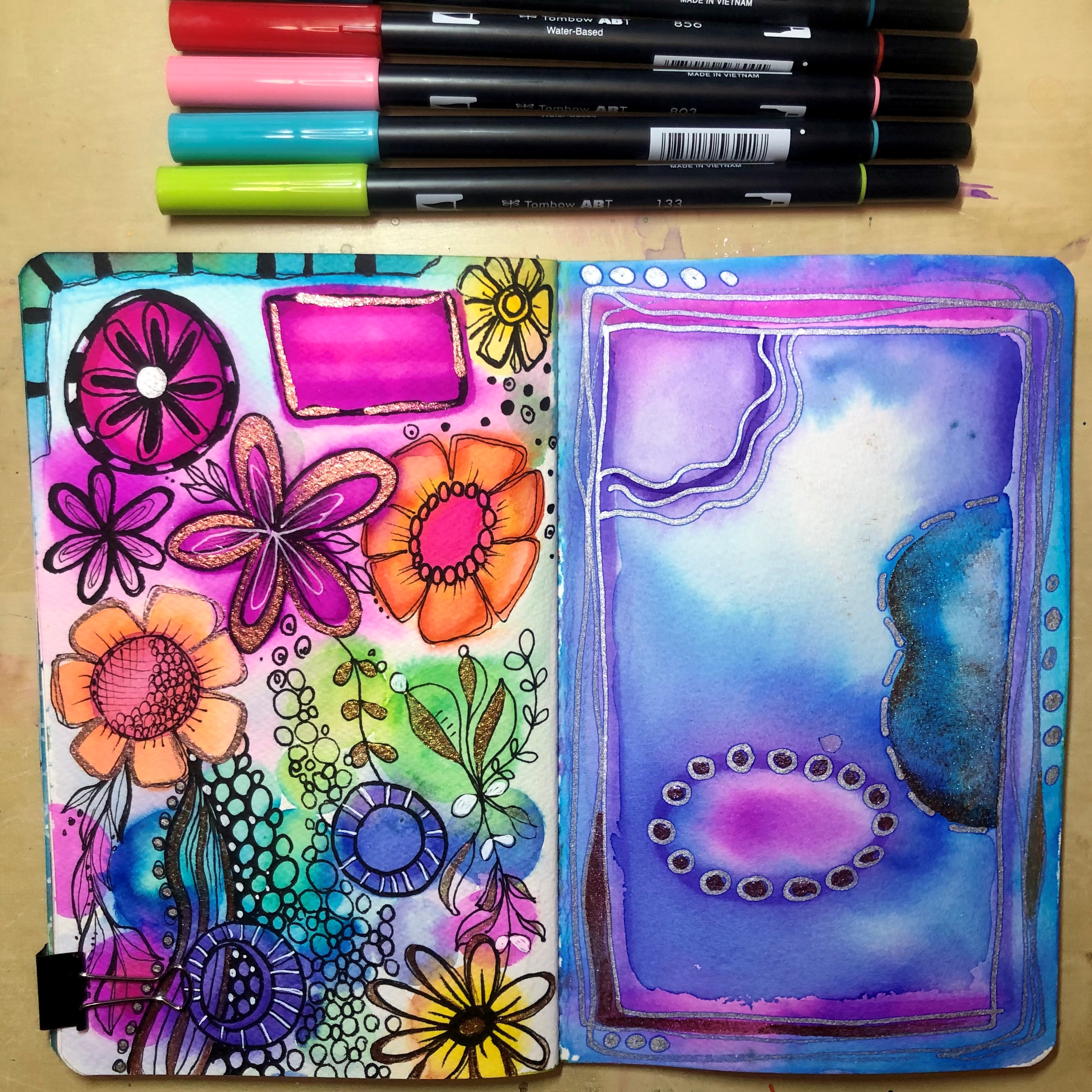 Guided Practice
Videos are structured to provide examples and guides for your success. I even show you how I corrected a big goof on my very last page I created! It's like hanging out in my studio with me!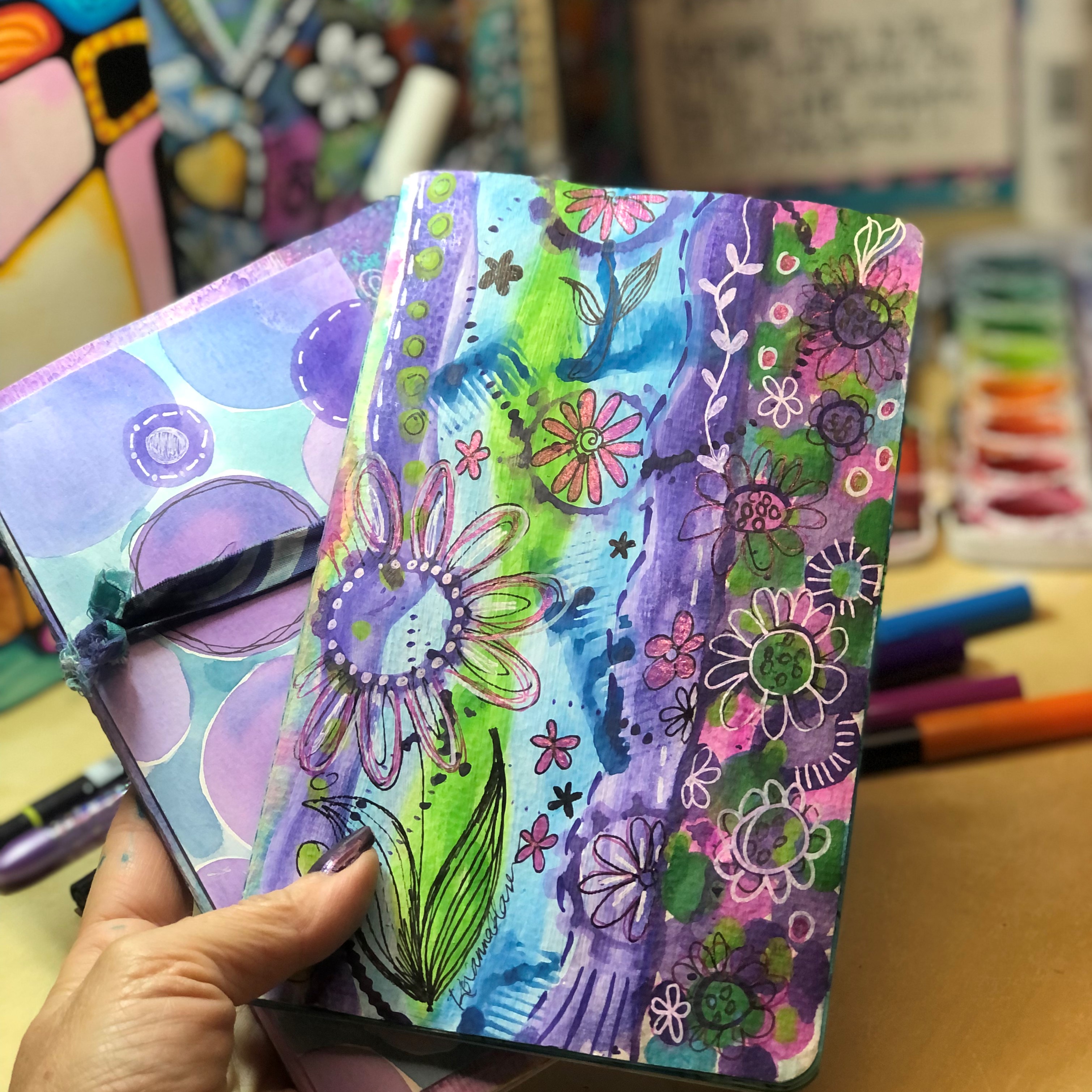 Completed Journal
The secret to being creative is to create. The secret to creating is to do it. The secret to doing it is accountability. Join me and experience how effort plus completion equals motivation.
Check your inbox to confirm your subscription