Supplies
Doodle Lettering: Supply List
You can use any supplies for Doodle Lettering. These are some of my favorites and I listed out options for you, in case you need some suggestions. 😊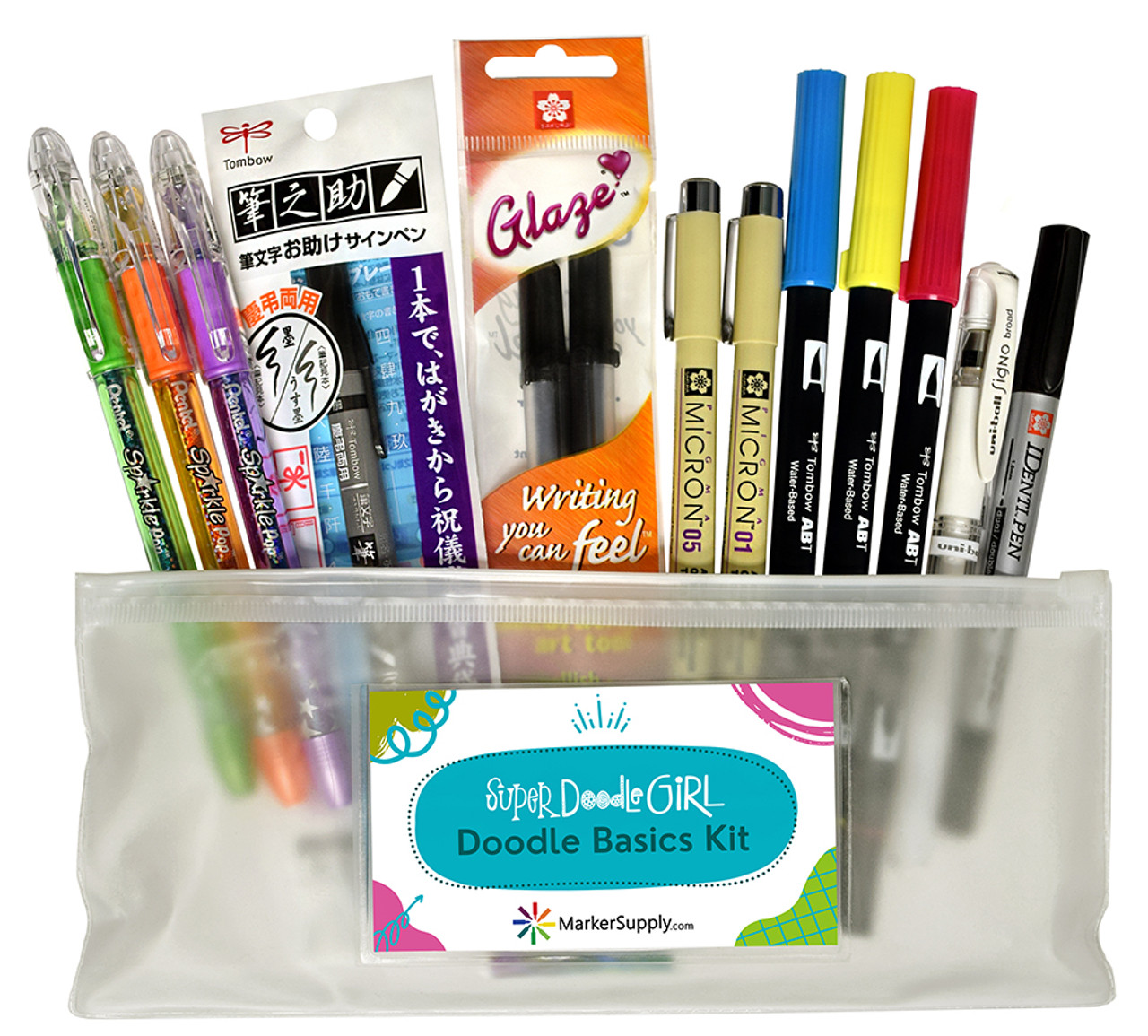 Options for getting supplies.
---
Pens
Waterproof black pens (examples: Microns or Sharpies)
Gel pens (like Pentel Sparkle Pop)
White gel pen (Uni Signo UM 153 or Pentel Grip Hybrid DX is amazing!)
Pencil and eraser
Paper
The minimum weight is a mixed media 98# paper. The size is also up to you.
Canson XL Mixed Media Pad
Canson XL Watercolor
Watercolors or Water-based Markers
Water-based markers (Tombow or Crayola) OR
Watercolor paint (Prang)
Brushes for watercolor. Size 6 and size 3 rounds are my favorite sizes.
Things from Your House
Straight edge or a ruler
Round things to trace around on your page
Two small jars for water
Paper towel or cloth
Scissors
Hair dryer
NOTE: I will demo how to transform one page into a mini-sketchbook. If you want to do this, I recommend the UHU glue stick.
Complete and Continue