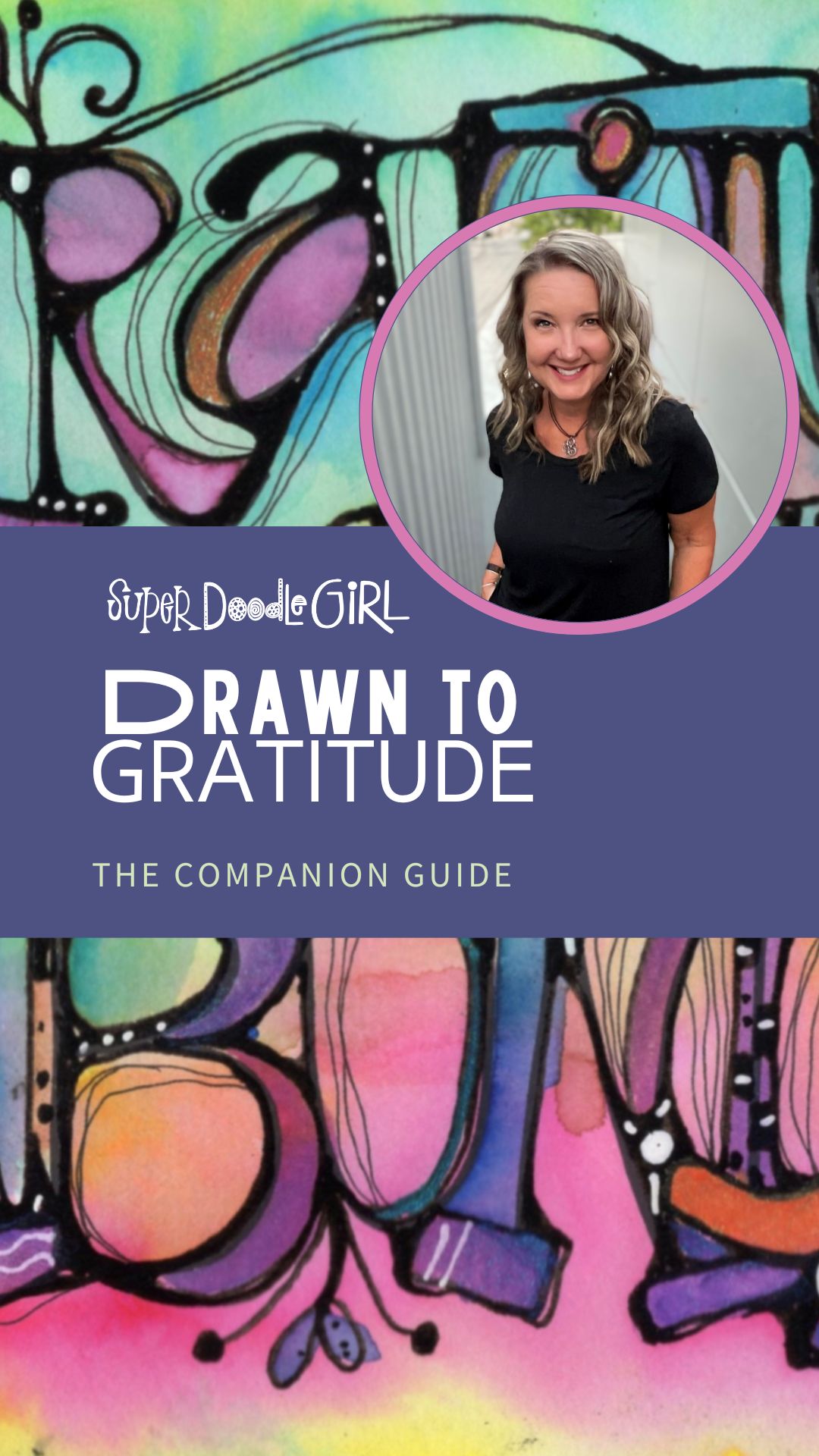 Drawn to Gratitude
Create beautiful inspiration at your own pace.

Calming the mind with breathing exercises and mindful doodling creates a space for the subconscious to settle into stillness and gratitude.
When the chattering part of the mind quiets, we can tap into our true authentic selves. The beauty of doodling as a mindfulness activity is that it is intuitive and simple to learn.


========
This downloadable guide is the companion for the Drawn to Gratitude class premiering on YouTube, Saturday, November 18 at 2:00 PM Central.
========
Subscribe to my YouTube channel for notification when the Premiere goes live.
👉🏼SUBSCRIBE 👈🏼










The Drawn to Gratitude Companion Guide Helps You Create on Your Schedule
This download is crafted to complement your experience watching the corresponding YouTube video, providing detailed notes and insights to amplify your exploration of gratitude through art.

Inside this digital package, discover a step-by-step process that guides you in creating beautiful art centered around gratitude. The included inspirational sayings add depth to your creations, transforming your artwork into a positive and meaningful expression.

Whether you're an experienced artist or just starting out, this companion guide offers additional insights to kickstart your creativity. Follow the detailed notes to bring your gratitude-inspired art to life and find inspiration in the four completed artworks.

Immerse yourself in the joy of expressing gratitude as you explore the possibilities of incorporating your art into various mediums. The "Drawn to Gratitude Companion Guide" is your key to deepening your connection with gratitude through art, perfectly aligned with the content of the accompanying YouTube video.