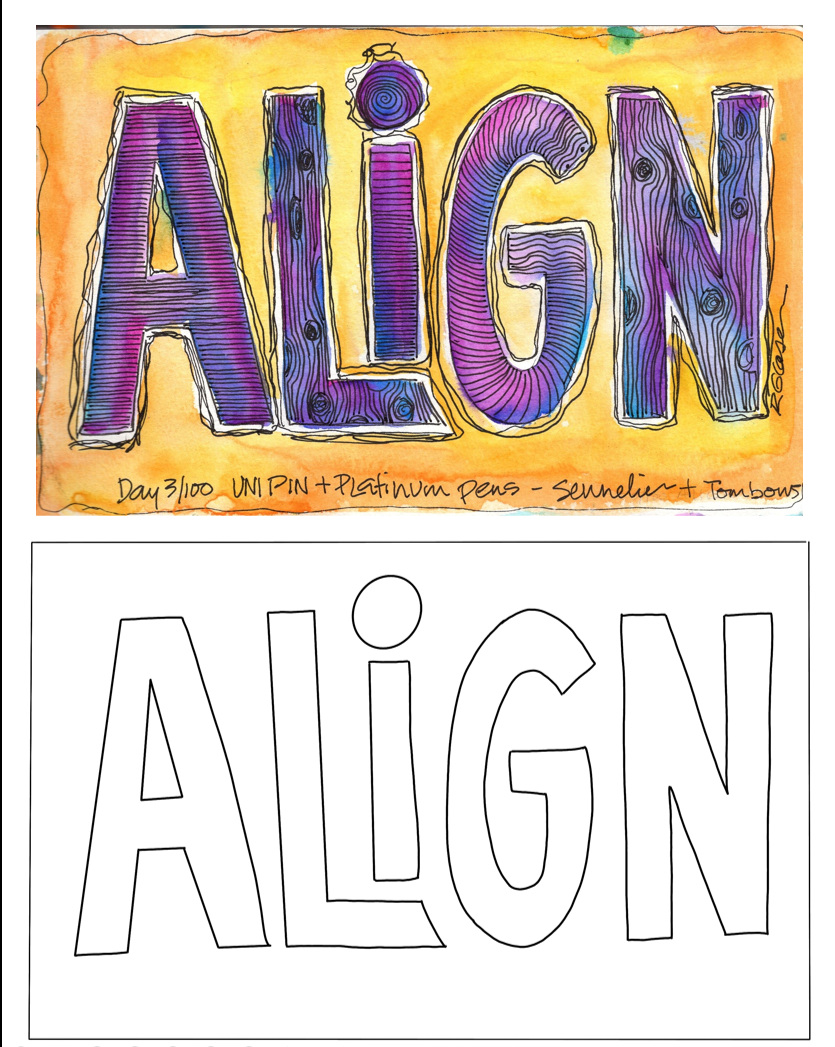 The SDG 100 Day Project Playbook
Do you struggle with maintaining the habit of creativity? Do you wish you were more active with your creative practice?
The secret to improving your creativity is to practice daily. The secret to daily practice is having a framework that guides you so you can immediately start creating.
This SDG 100 Day Project Playbook includes over 130 pages to help you succeed.
This playbook is everything you need to complete a 100 Day Project. Download your copy today and use it to complete your own, unique creative journey.
It's all bundled in a simple to use Playbook. It is easy to print out or to use on your iPad in Procreate.
The designs are 5.5" x 8.5" to fit a standard small, landscape sized journal.


Practice Your Doodle Lettering + Art Journaling
Use Super Doodle Girl artwork for your guide. Along the way you will practice layout and color skills to create your own unique journals.
As you work through the days, you will see themes of different lettering styles and colors.
You can copy mine exactly or to use them as a jumping off point to develop your own style.
This SDG Playbook contains the lessons from over 200 hours of preparation and creative work. All in one simple to use PDF file.
There is a BONUS file of only the black line lettering so you can practice more doodle lettering, too!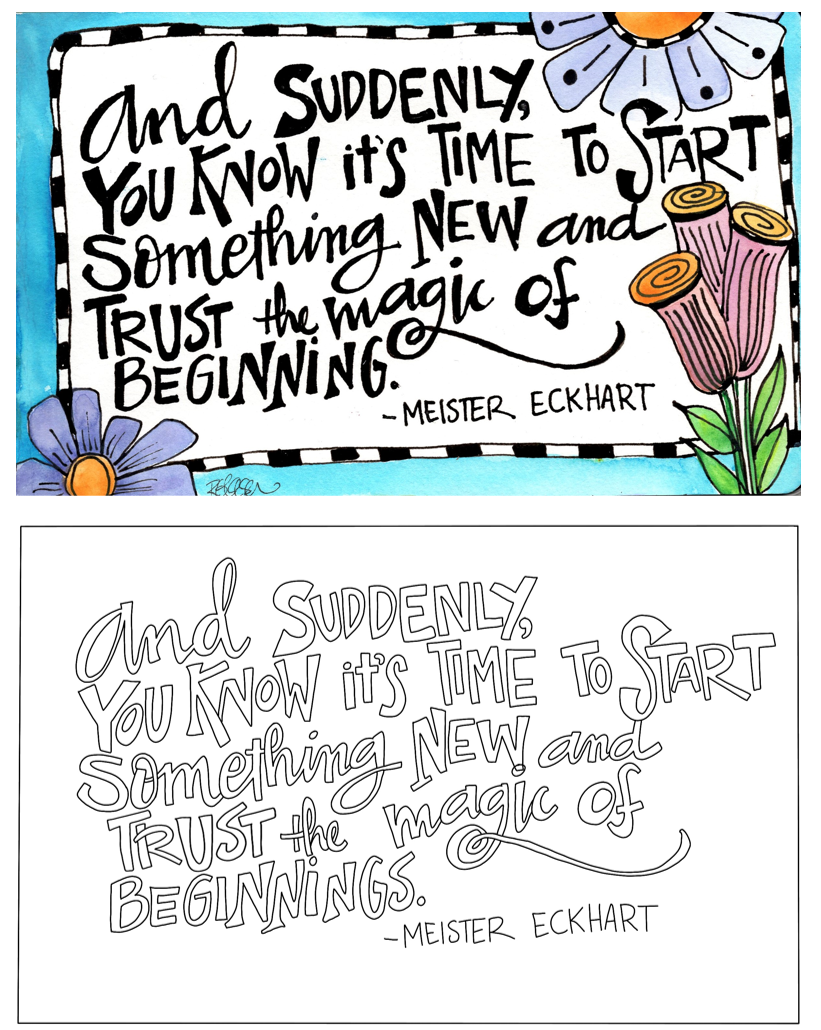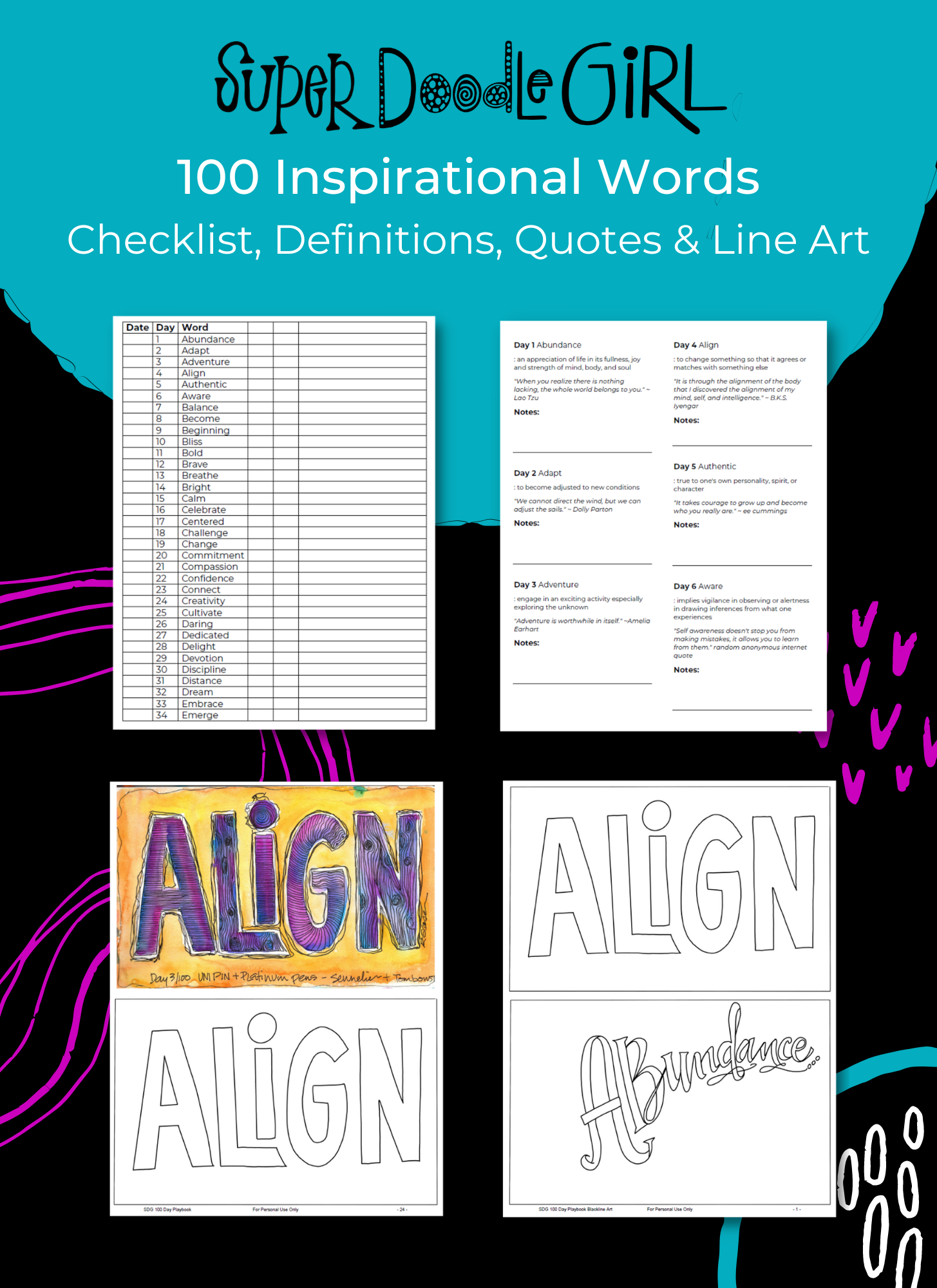 100 Days of Organization and Planning
You will LOVE how organized everything is for you. Seriously. I did all of the research and organization so you can get to the fun part...creating!
Included for you:
A list of 100 inspirational words in a checklist format with space for you to customize the columns to track what is important to you.
A section that includes the word, definition, and a quote for each word. Plus a spot for you to use for notes or little reminders to help you succeed in the project.
A high resolution scan of my journal page with an outline of the main text for you to use as your starting point.
A BONUS file that is formatted with ONLY the black line artwork. (This will be easier on your printer ink 🙂)