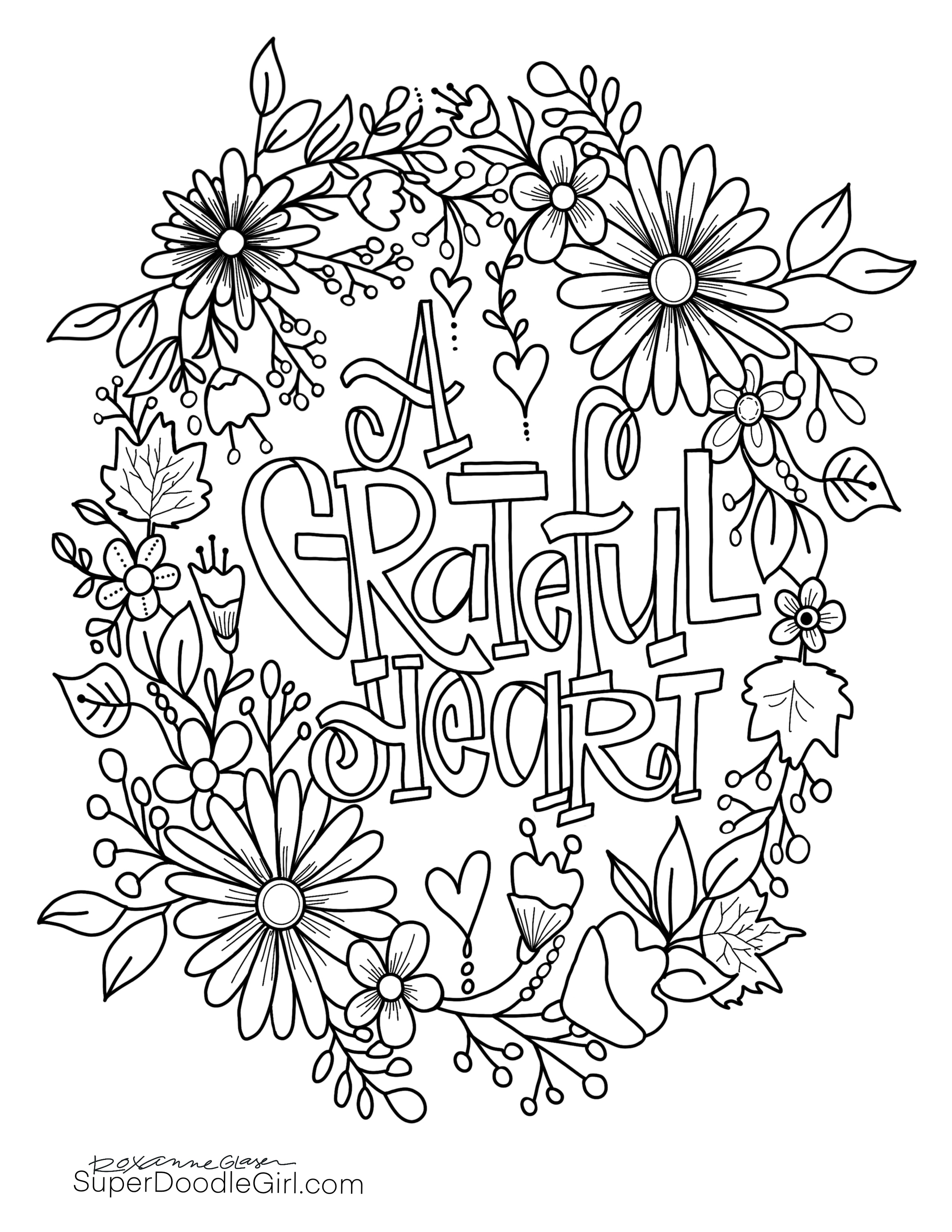 Inspirational Quotes
If you are struggling to quiet your mind and find meditation annoying, this book can help!
Color your stress away with this collection of inspirational words and uplifting images. The inspirational messages and whimsical designs drawn by lettering artist, Roxanne Glaser, will provide hours of enjoyment along with a fun, easy way to express your creativity.
Busy hands quiet the mind. When life seems out of control and chaotic, using our hands helps us begin to settle into our true self and acknowledge our authentic journey through life. It is not what happens to us, but rather our reaction and perspective that helps us learn, grow, and move through life.
Coloring is a great way to create a quiet moment of solitude or an opportunity to develop community by gathering up your friends. Whether using colored pencils, markers, or gel pens, let these pages spark your creativity as you find joy in the simple pleasure of coloring. Once you get started, you won't want to stop.


Doodle Journal Gratitude Pages

Let these doodle journal pages draw you into a state of gratitude.
Did you know that expressing gratitude can enhance both physical and psychological health? It can improve empathy, sleep patterns, and self-esteem.
Take a couple of deep breaths and slowly let you mind follow your pen, pencil, or marker adding color on the pages.
When your active mind has slowed, let the words flow onto the page. Add several things that you are thankful for and then maybe even some doodles of your own!