On Demand Virtual Class (Replay)
Immediate Access to 3.5 Hours of Recordings
Doodle Basic - Includes 3.5 hours of on demand recorded instructions, handouts, doodle flower patterns, and a "swipe" file of doodles.
Instruction Includes: Introduction to Patterns, How to Adapt Simple Flowers, Pattern Puddle Flowers, Simple Minimalist Flowers, and Contour Flowers.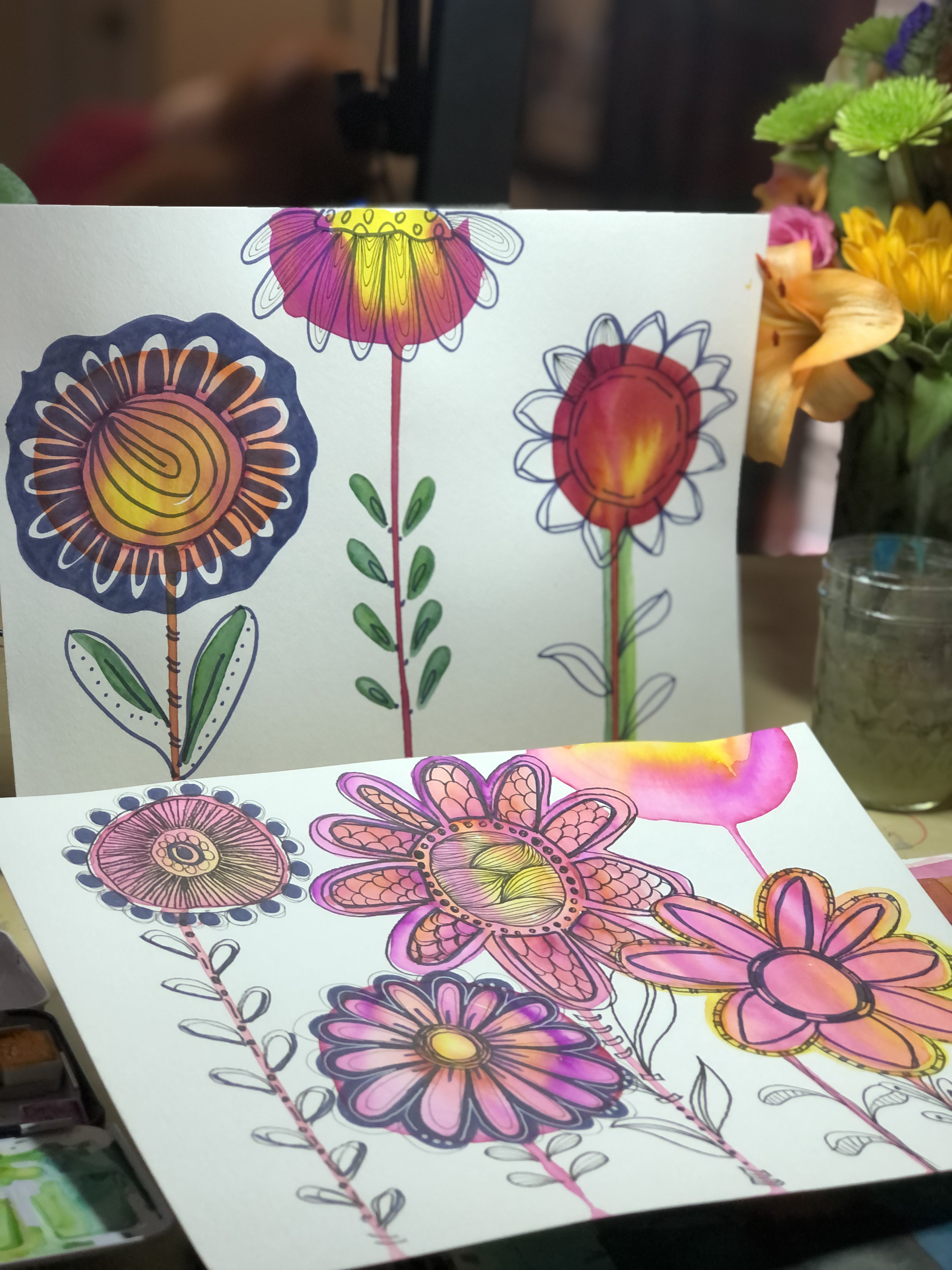 These "wild" flowers start out as puddles of paint and blossom with repetitive doodles added to them. Bring your water-based markers or watercolors and be ready to see what blooms on your paper!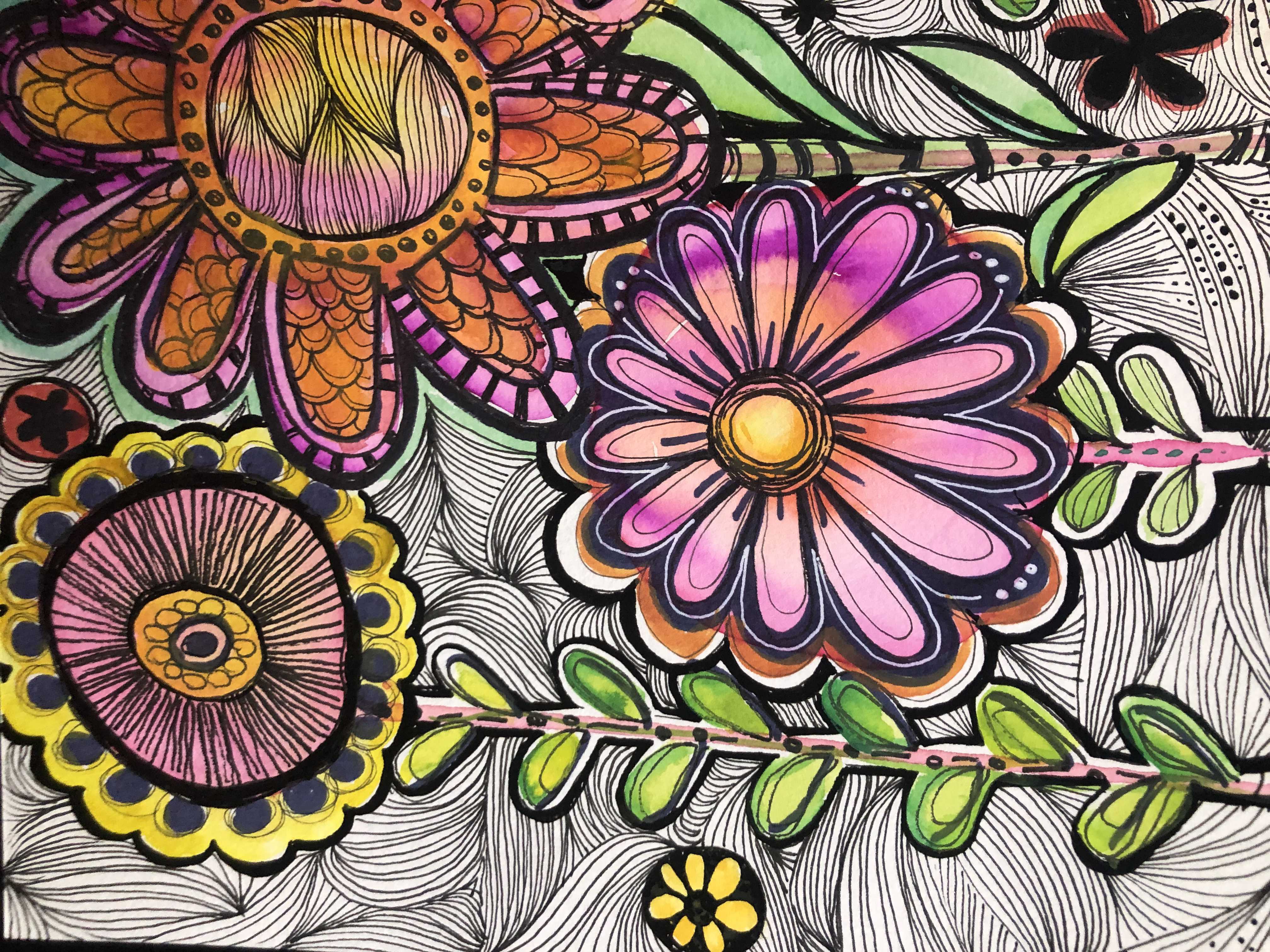 Meditative Pattern Flowers
The repetitive patterns on these create a zen mindfulness that will keep your doodling for hours. CAUTION: This may be addictive! Be sure to have your favorite pens handy to continue the doodling after our session!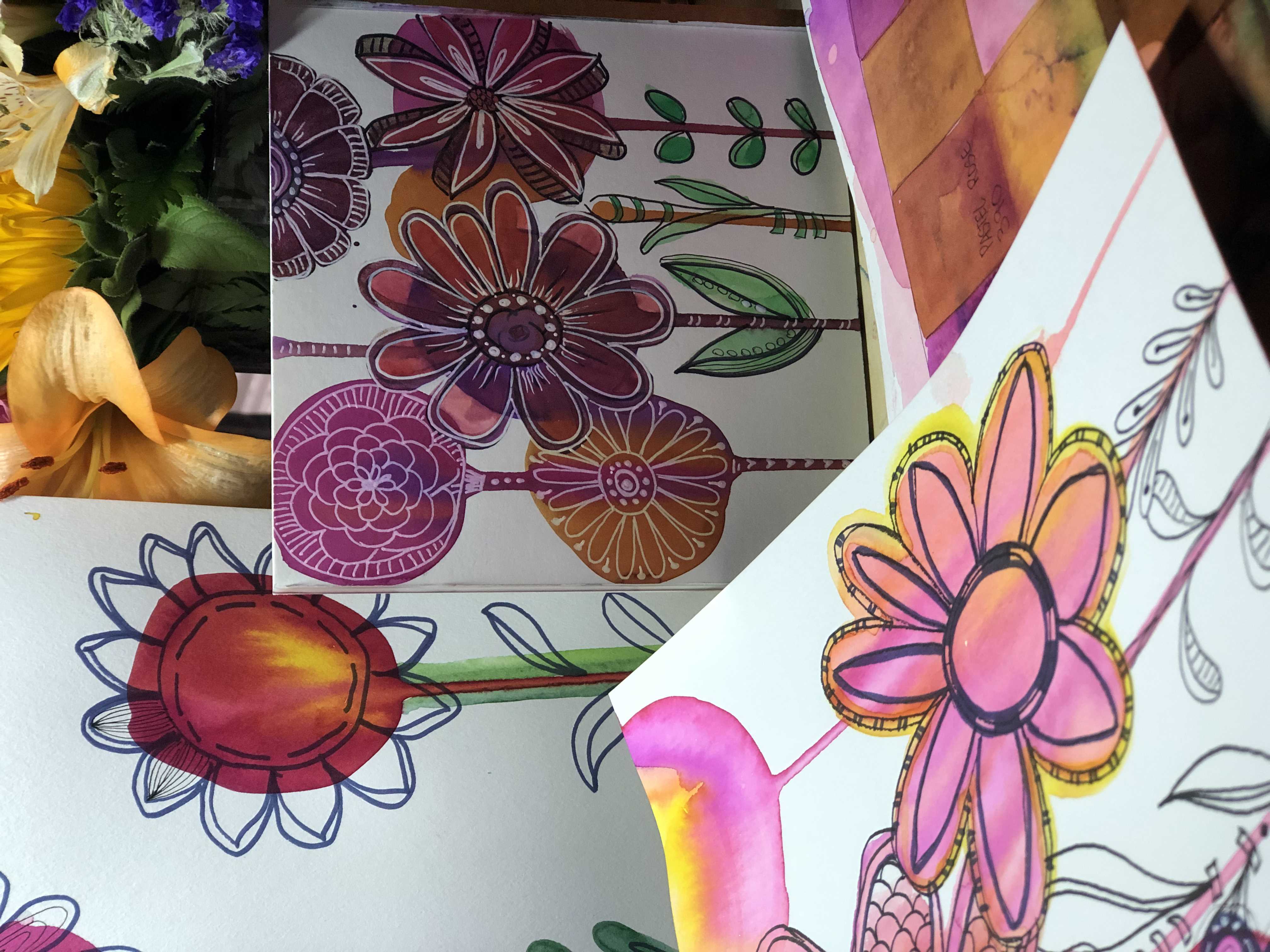 This is where the Sparkle Pop pens and a great white gel pen like the Uni Signo UM 153 pull you into the creativity and won't let you go. Students in other SuperDoodleGirl classes rave about how adding embellishments gives there work some extra POP!
Check your inbox to confirm your subscription